I am one proud dad.
Today my 9 year old daughter tested the first computer ever built from scratch by anyone in our family.
I bought a fignition kit from Julz for her, for Christmas, and a couple of days ago we sat down to build it together.
She has never done any soldering, or assembled anything electronic before in her life, but she always watches me over my shoulder fascinated by what I am doing.
The kit comes with a PCB and 2 bags of about 40 components and some very comprehensive and exceptionally well written instructions.
At first I showed her what to do, and with a little prompting she took to the soldering like a duck to water.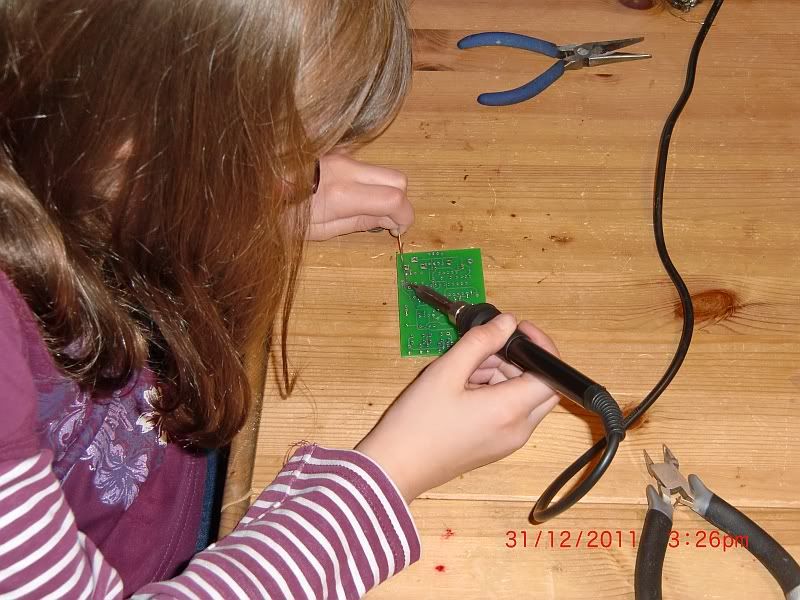 This is an example of the very first things she ever soldered in.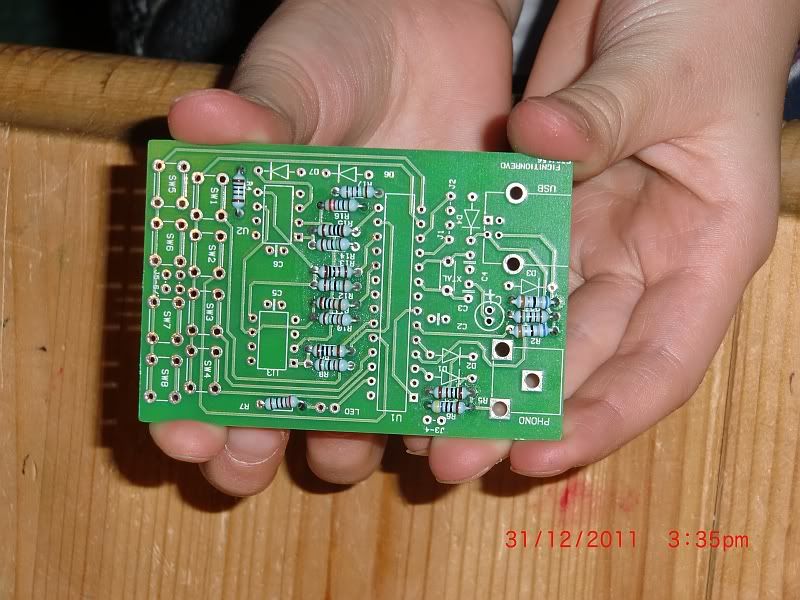 She was very methodical, and studious, applying the flux, inserting the components, checking their positions and details twice, soldering them in, checking the solder joints and re-checking the component.
Once it as completed, the board was cleaned and then placed in my airing cupboard to dry.
The most tedious job, was then testing all the connections. The instructions list every point and it's respective connections, and it was easy (if very boring) to sit and check that all the components were connected correctly.
This is the second test with the IC's installed this time. No pops or smoke is a good thing!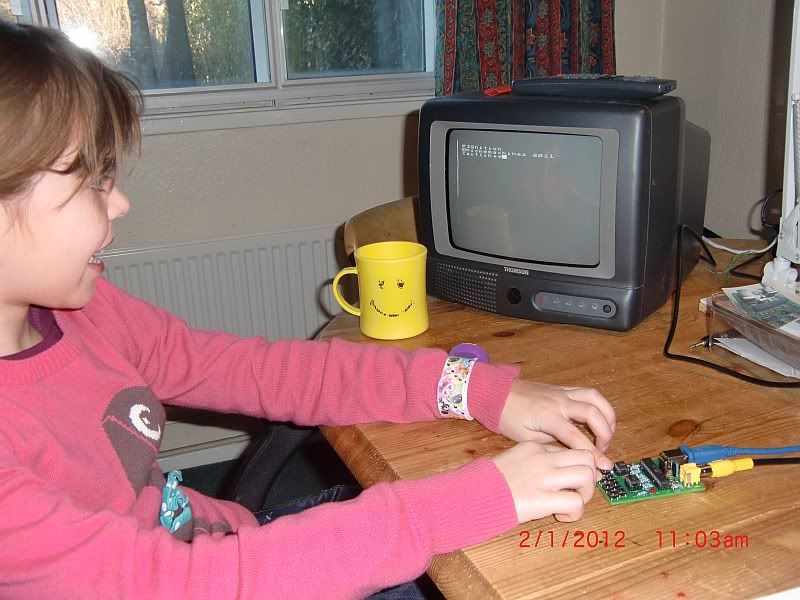 This is the first time we fired it up connected to the TV, and as you can tell she is delighted! As was I.
We haven't done any programming on it yet, that comes later, but at least we know the little 8 button keyboard works!
We popped into town and got a small enclosure to house it in, and with a little modification it fits perfectly.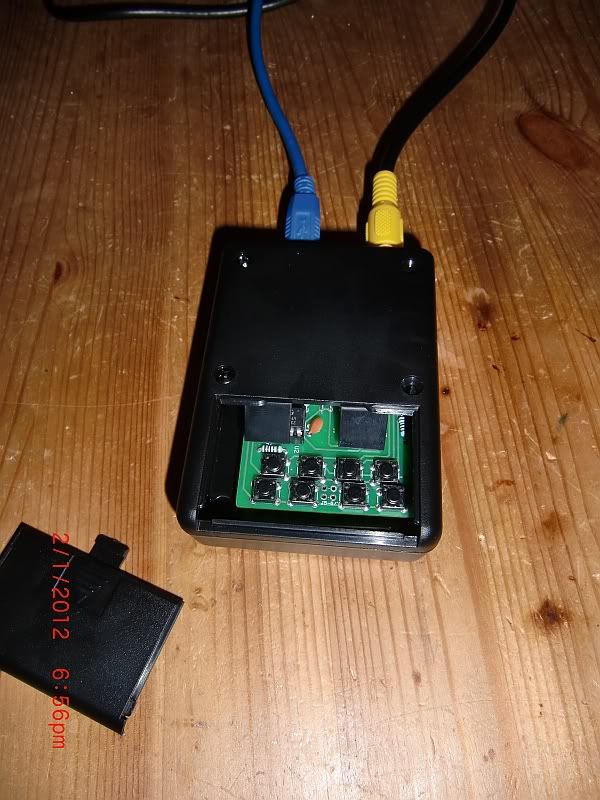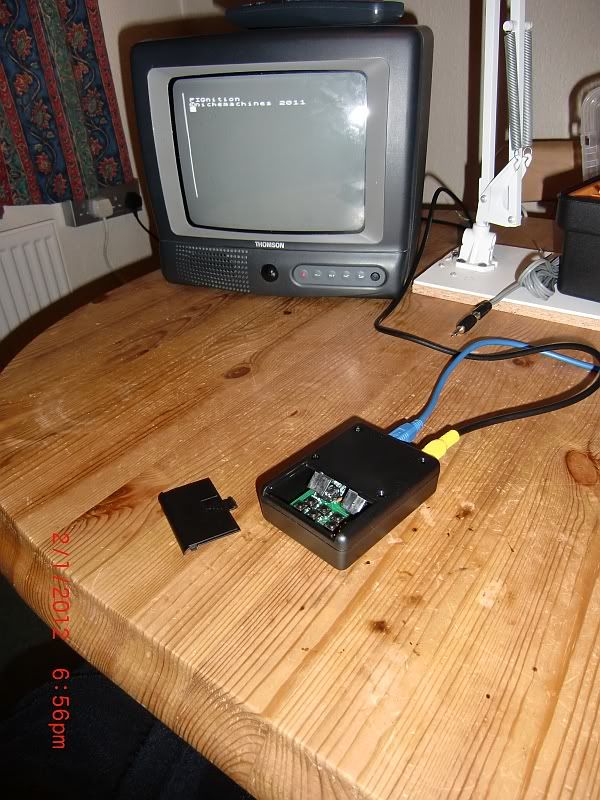 We both had a tremendous amount of fun doing this, and she is rightly, very pleased with what she has done. It is a very worthwhile project and great for an absolute beginner.
A couple of details about the system itself:
It's an 8 bit system using a version of the Forth language as used by the Jupiter Ace.
At it's core is an Atmel AVR microcontroller
A mighty 8Kb RAM
A bounteous 384Kb Flash storage.
I saw this at replay, and the chap who developed this, Julz, was there promoting the system. Unfortunately I didn't have much time to speak with him on the day, but managed to get hold of a kit from his website.
Fignition
There is also a Google group
HERE
which is quite active.
If you are looking for a fun, small, interesting project that is easy to do for even a beginner, then you cannot go wrong here. Best few quid I have spent in a while.