You may have noticed but I love Amiga photo stories. I'm into following what people get upto with their miggy's and love the hardware pron and their trials and tribulations.
To that end, I'm about to enter the tantalising void that is Amiga PPC and thought some of you maybe interested to see what happens.
I recently bought a Phase 5: Blizzard PPC 603 Accelerator with a Bvision Graphics card and OS4.
Now I've had all sorts of accelerators in the past, and have been happily running various flavours of workbench for a while and hadn't even thought of going any further until, on a random whim, I decided to put in an offer on this kit on this very site.
I admit, I know nothing whatsoever about Amiga PPC or OS4. I am hoping to learn fairly rapidly. There will be a modicum of hackery involved in the eventual upgrades, I intend to try and cram everything into a desktop case.
This will eventually include;
a1200 1d4 mobo (obviously),
3.1 Roms,
Indivision SD/FF,
Bvision 8mb graphics card,
Internal VGA switcher (to swap between Indy and Bvision outputs.)
2x 4Gb CF Cards with IDE adapter (to be mounted to allow easy swapping without opening the case so that I can switch between WB3.1 and OS4 on separate drives),
Pico PSU, internally mounted,
Internal DVD/CDRW combo slimline drive,
Blizzard PPC 603 Accelerator
I really like the original Amiga Case, Tower's are very practical, but I much prefer the Classic "zero footprint" Miggy cases.
Cooling will be a big problem, as will space, but if a 1200 can be squeezed into a 600's case, this should be a doddle.
Anyhoo, lets get started;
The parts arrive, there's nothing quite like the feeling of unpacking new(ish) kit.
Unwrapping, and generally basking in the glow.
The Blizzard, now that is sexh!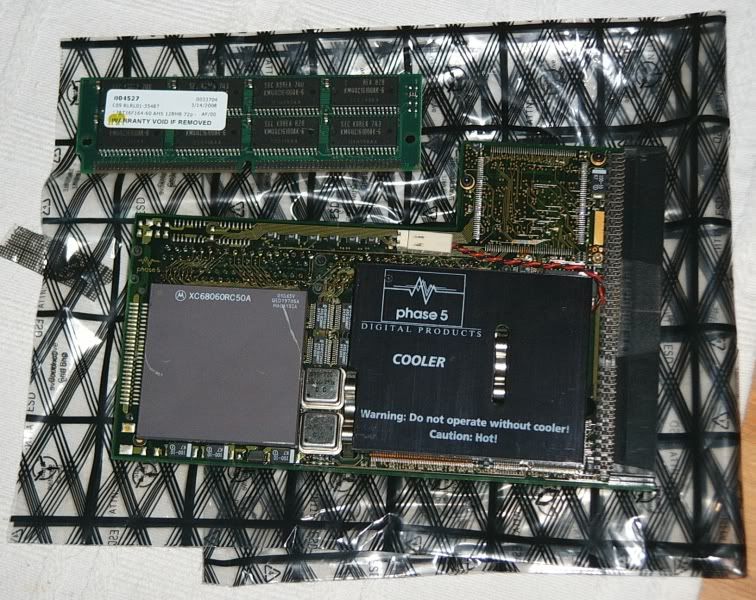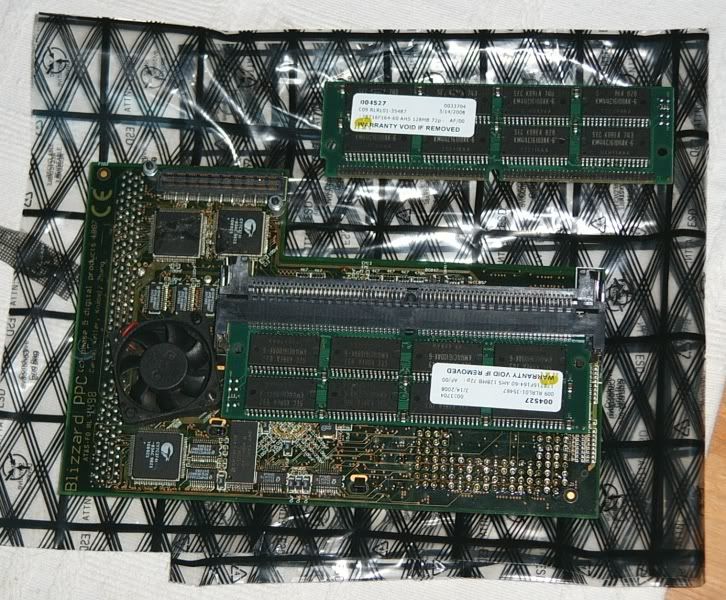 The Bvision graphics card, looking forward to playing with this'
Sliding the Blizzard into her new home, tight fit.
There's also nothing quite like the feeling just before you flick the switch for the first time, then the anxious wait while she boots, just waiting for the first indication of a foul up, then Pow, Workbench-tastic.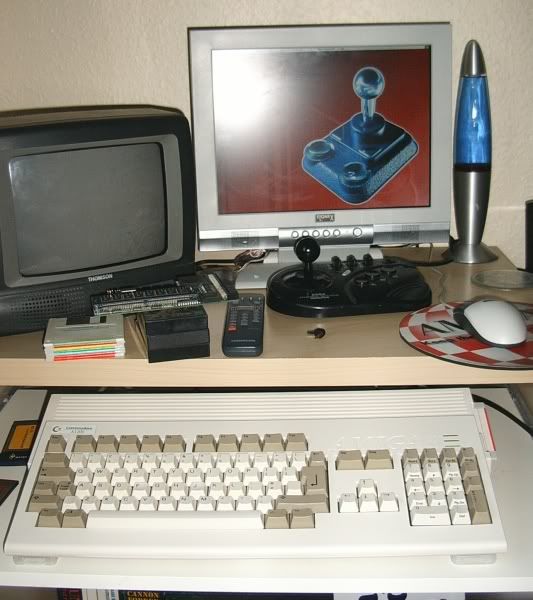 Ever mindful of the need for extra cooling, I left the trapdoor off, and elevated my Miggy with the use of these handy CF card cases.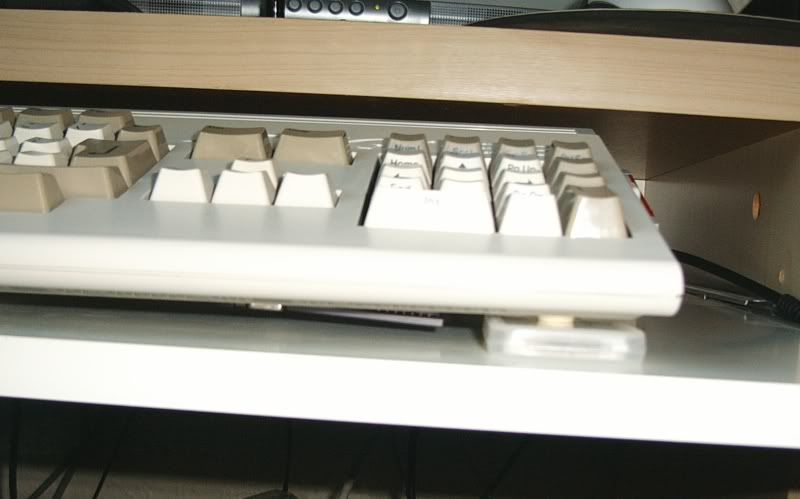 My rather spiffy desktop,
Mips and mflops, beautiful.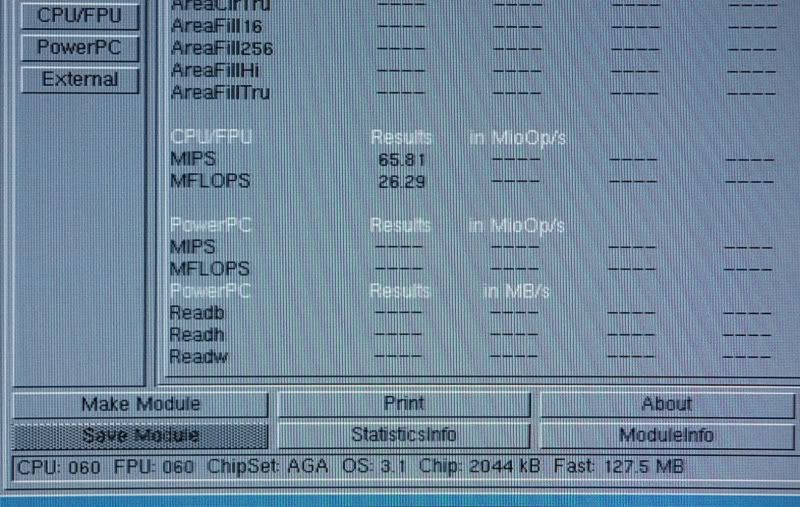 Sysinfo,
A bit of web browsing with an 060, no longer grinding along like a wall eyed, epileptic sloth.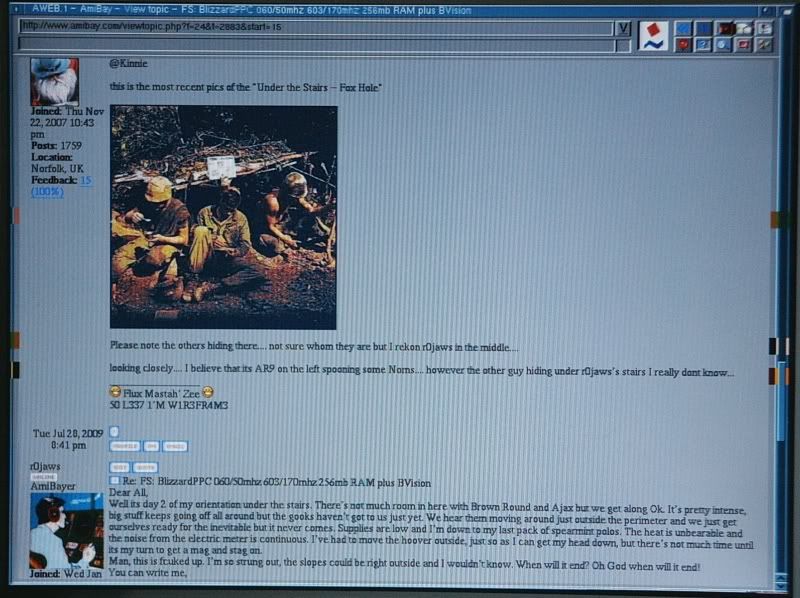 Rest assured miggy fans, there will be more to follow.