I picked up a really nice clean example of an a500+ at a car boot sale today for a tenner.
I have to say I was really impressed with how carefully this machine was looked after by it's previous owner. It took him 10 minutes to pack it up for me after I handed over my crisp £10!
Whilst not being "mint" it is very clean and white, much more so than you can usually expect from this age of machine.
I also noticed that it had what appeared to be a ROM switch mounted on the side, a very neat little mod which will prove useful.
First things first lets check out this baby and make sure she works,
1.3 ROM boot screen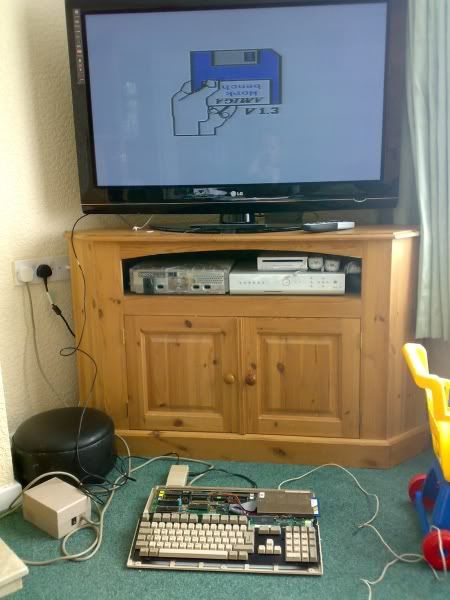 2.04 ROM boot screen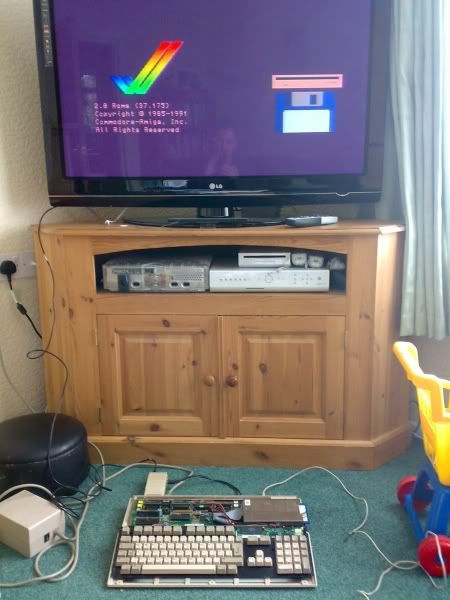 That's all good then.
Stripping off her creamy top, got to check that battery!
Not a speck of dust, how very weird,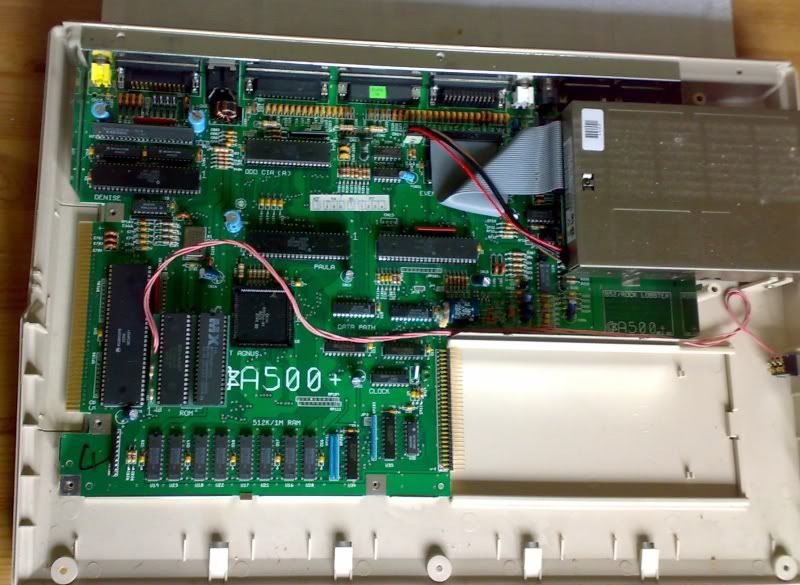 ROM switcher, too cool for school,
Rock Lobster!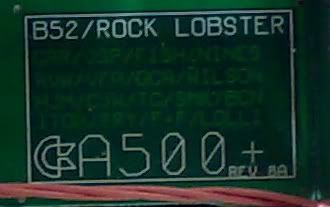 Oh Noes! Battery leakage!
Underside of battery area, this needs to be sorted fairly quickly,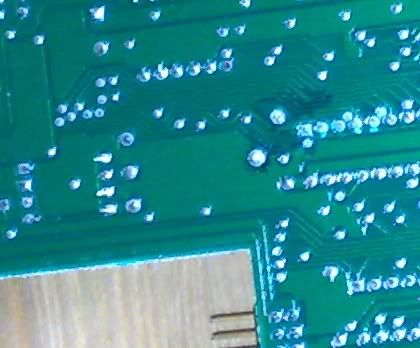 Out, and ready for a visit from Dr Solder, ably assisted by Nurse Flux.
Now, I'm no soldering genius, but I'm fairly sure that if solder refuses to budge when exposed to temps of 480 deg C that this is going to be one tricky little job.
I slathered the flux on like butter on a crumpet but, to no avail. I've just ordered some wick that may help draw it out.
Dang, but I love a challenge.