Hello!
I'm selling here a used but fully
refurbished/working
Atari ST mouse: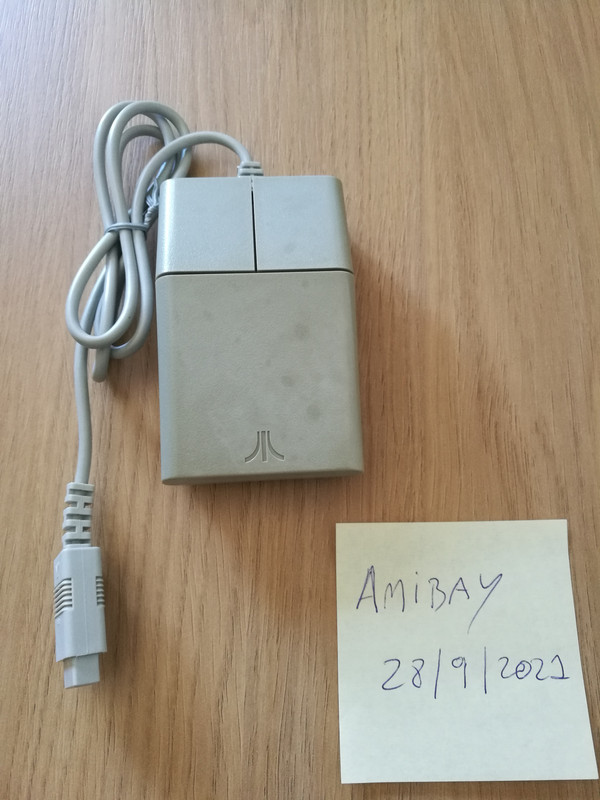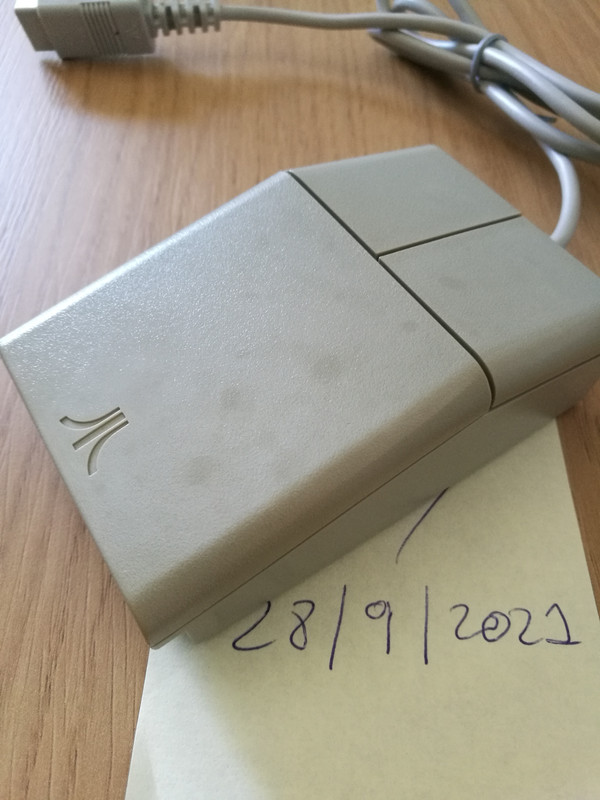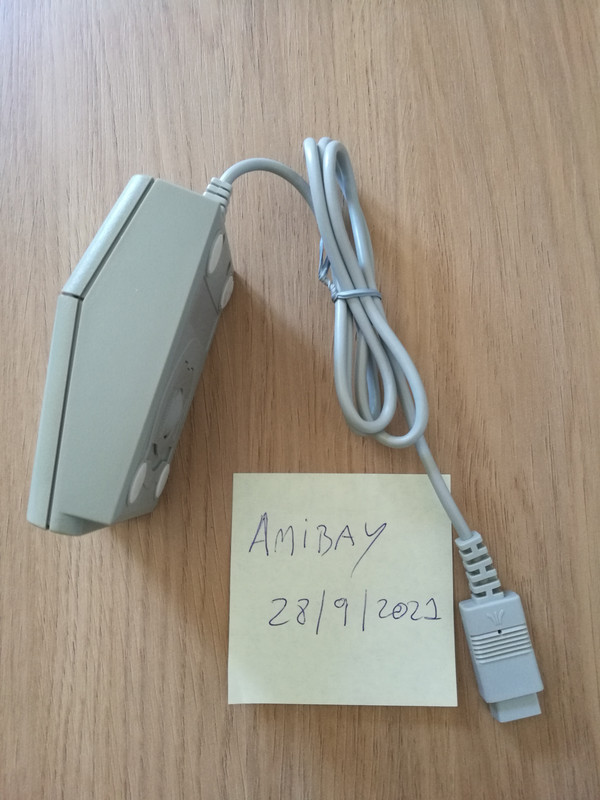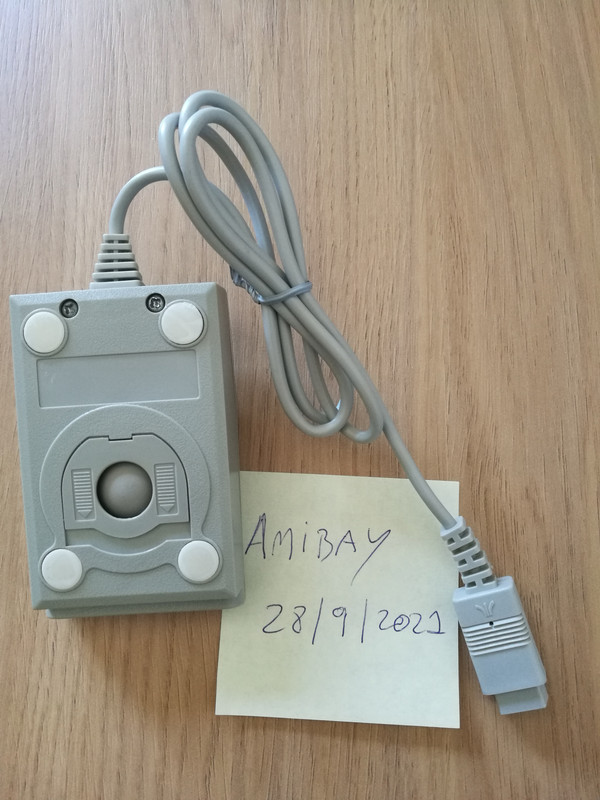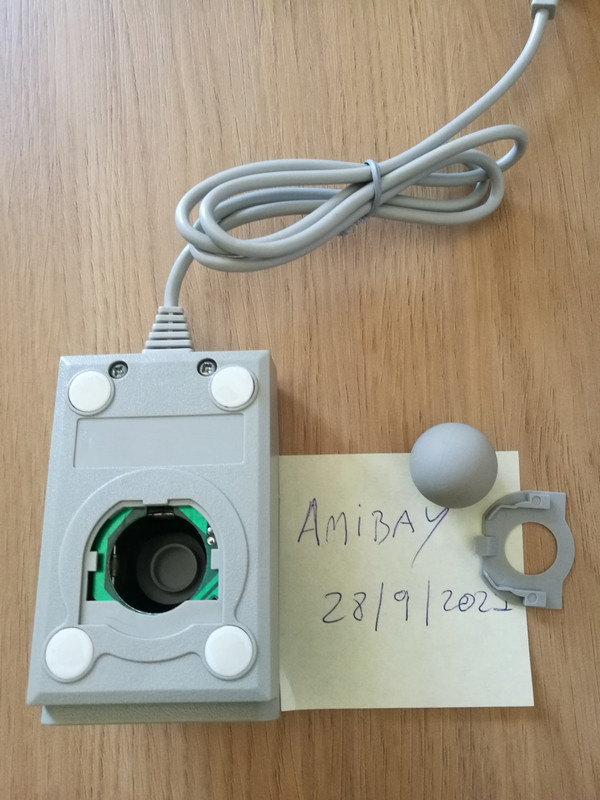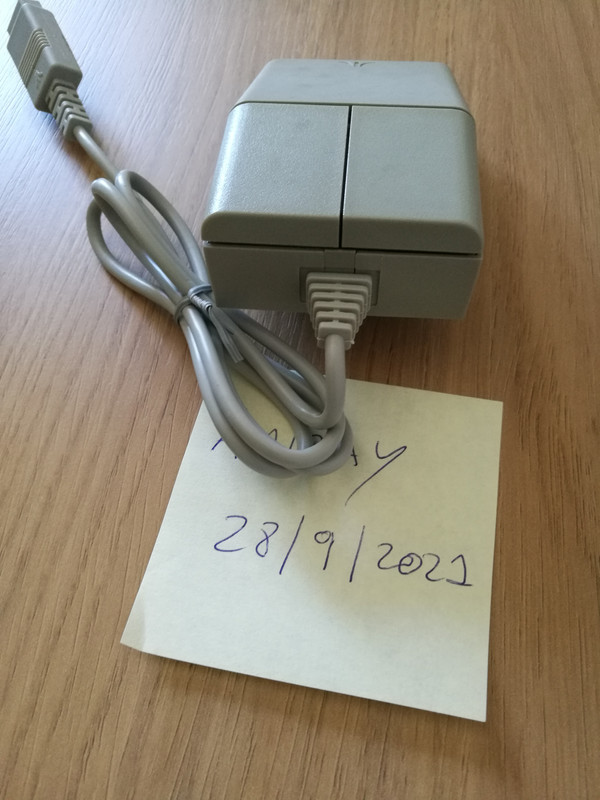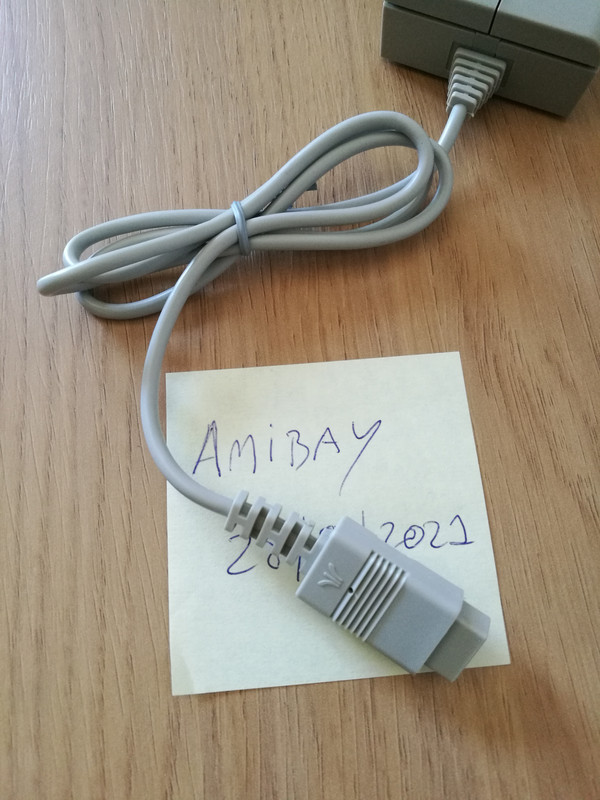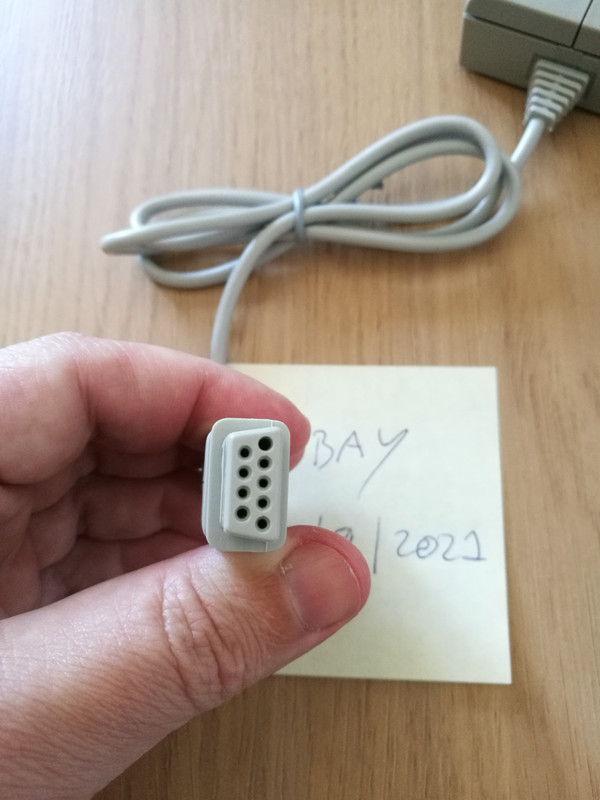 It has some "stains" only on the top cover as seen in the first two photos.
Those "stains" won't come off!
Refurbishment done:
cleaned;
both button switches have been replaced by new ones;
the cord was replaced with a "brand new" new-old-stock original cord;
Asking for it
20€ + Paypal fee + shipping
.