Since I've had many questions about recapping, here is my official opinion:
Recapping Amiga boards is a must, and not an option. People often ask me to recap faulty boards AFTER it's too late, when the damage is too much to repair. Recap in those cases WILL NOT fix problems. So please recap while your board is still working, this is PREVENTIVE.


Electrolyte is a translucent liquid, and can't be spotted until it's too late. It can damage IDE ports, tracks, components, audio area. Bottom line: The cost of recap is MUCH lower than the cost of repairs. The endangered species are: A3640 CPU cards, A4000D, A4000T/port modules, A1200, CD32 and A600.
A500 and A2000 A3000 models are better to recap if the machine fails as those caps seldom leak (they usually dry out). All old barrel batteries must be removed ASAP.


Please note that currently I cannot accept repairs due to lack of time (repairs are very unpredictable) I have a full time job and my queue is constantly full with recaps and upgrades.

There are other places that offer recap, BUT what I guarantee is that you get absolutely correct, professional quality, IPC production level soldering work (take a look at my reference pictures below). I've seen many bad recap jobs with burned connectors, pads and components, or just badly soldered. This does not happen with my work. I use professional tools and supplies, and brand capacitors (Panasonic, Nippon Chemicon, Rubycon etc.). I provide full transparency of what work is being done and in what quality (with closeup pictures, as opposed to just snapping random photos of the whole boards where possible hidden errors can't be seen. There are very few people who can do good rework on old Amiga boards.

First, declare interest here on the thread, then send me a PM.

Be prepared to disassemble your system and have high resolution photos ready of your board(s) including close-ups of the caps. I only offer the services that are listed, other services are decided on case-by-case basis.

- A4000D 4000T capacitor replacement service
- Blizzard 1240 -> 1260 upgrade and cooling check, fan speed control
- Cyberstorm MK II 68040->68060 upgrade, cooling check
- Cyberstorm MK I/II/III SIMM socket replacement
- A4000/A3000 and accelerators CPU slot repair (new CPU slot)
- A4000D new RAM sockets with metal clips (if your RAM modules don't stay in their socket anymore)
- A4000D PIO2 upgrade (~30% IDE speed increase)
- A3640, A3630 cpu board capacitor replacement service + polarity fix
- A3640 cpu board upgrade to Rev 3.2 with socketed GALs
- A4000/3000/2000 Zorro slot replacement service
- A4000 FDD read/write problems CIA replacement, new chips + socket
- A4000 Buster 7 or 9 upgrade to Super Buster 11
- A4000 KS ROM 3.1 upgrade
- A4000 IDE/FDD port repair
- A4000 Audio circuit repair
- A4000 battery swap to professional Lithium coin cell kit (will never leak)
- A4000 battery removal and cleanup, (free with any other service IF there is no damage)
- A1200/A600 capacitor replacement service
- A1200/A600 IDE and FDD port replacement service
- A1200 accelerators RAM socket replacement, cooling check, fan speed control
- Track repairs IF the damage is clearly due to damaged tracks/lifted pads.

These are the conditions:
- I always test the board
before
and
after
work.
- You must ship the board WELL protected, and ESD safe.
- I follow the queue - first come first serve
- Please understand that this is old hardware and faults could happen ANY TIME.
- I cannot guarantee that I can fix any fault. Many hw. are missing schematics, some logic chip contents are impossible to find etc.
Feedback
: Please leave feedback as per the site rules after you've received your stuff. Here is a guide how:
http://www.amibay.com/showpost.php?p=60784&postcount=3
NEW! Please consider my premium packages offered here:
Premium service for Amiga 1200
Premium upgrade service for Amiga 4000
Reference:

Video of how I do recaps:
T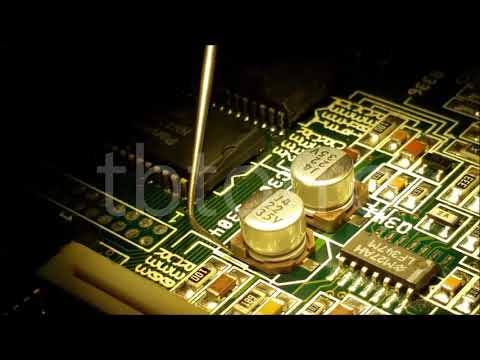 Before cleanup. Clearly, leaking capacitors can cause damage:
After cleanup and soldering new capacitors:
SIMM socket, CPU, and PLCC chip removal:
| | |
| --- | --- |
| Fitzsteve | complete, shipped |
| tekk | complete, shipped |
| Clarkey | complete, shipped |
| Lechuck | complete, shipped |
| ozymandias | complete, shipped |
| EFTPOTRM | complete, shipped |
| spaceman | complete, shipped |
| SavageToe | complete, shipped |
| ting | complete, shipped |
| fille1976 | complete, shipped |
| Amon_RA | complete, shipped |
| mikem | complete, shipped |
| TylerD | complete, shipped |
| 1NOM155 | complete, shipped |
| everblue | complete, shipped |
| udihow | complete, shipped |
| k0x | complete, shipped |
| Juzz | complete, shipped |
| RuneRider | complete, shipped |
| Wally | complete, shipped |
| warr8or29 | complete, shipped |
| LoopHead | complete, shipped |
| local work x3 boards | complete, shipped |
| Whisper | complete, shipped |
| local work 1x board | complete, shipped |
| Blue-Faith x 2 | complete, shipped |
| daloway x 3 | complete, shipped |
| local work x 2 boards | complete, shipped |
| warr8or29 x 2 CD32 recap | complete, shipped |
| local work x 1 A3640 recap | complete, shipped |
| Amon_RA x 1 A4000 full refurbish | complete, shipped |
| suave x 1 A1200 recap and checkup | complete, shipped |
| raketa x 1 A4000 refurbish | complete, shipped |
| Jaxx x 1 A1200 recap | complete, shipped |
| Local work x 1 A1200 recap | complete, shipped |
| Local work x 1 A4000 | complete, shipped |
| k0x x 1 A4000T 1xA1200 recap and repair | complete, shipped |
| elius1978x 1 x A1200 recap checkup | complete, shipped |
| Gouky CS Mk I faulty CPU slot, SIMM sockets, cooling | complete, shipped |
| Juzz A4000D recap, sockets, PIO2, RTC refurbish | complete, shipped |
| JohnFante A1200 recap, timing fix, RF removal | complete, shipped |
| helgebl A4000D refurbish, A600 recap, A3630 recap | complete, shipped |
| uunek A4000D refurbish, A3630 recap | complete, shipped |
| AndersHP A1200 recap, RF removal | complete, shipped |
| joachimrs 2xA4000 diag, A3630 A3640 recap | complete, shipped |
| local work A4000D diag, A3630, Cyberstorm PPC diag | complete, shipped |
| hoebedoelu 3xA1200 recap, IDE port fix, FDD flicker fix, RF removal | complete, shipped |
| Wrangler A4000 riser slot fix, A1200 recap | complete, shipped |
| Whisper 2 x A1200 recap | complete, shipped |
| local work 1 x A1200 recap | complete, delivered |
| local work 2 x A600 recap | complete, delivered |
| local work 1 x A4000 2 x A3640 recap, +audio fix | complete, delivered |
| local work 1 x A1200 1 x A600 recap | complete, delivered |
| fresh46664 Blizzard 040->060 upgrade | complete, delivered |
| TGE 1 x CD32 recap | complete, delivered |
| daloway 3 x A600 recap | complete, shipped |
| local work 1 x A4000T recap | complete, delivered |
| local work 1 x CD32 recap | complete, delivered |
| local work 1 x A4000D recap | complete, delivered |
| outside Amibay goldengate 486 repair | complete, shipped |
| ciVic 1 x A4000D 1xA600 recap | complete, shipped |
| local work 2 x A4000D 1xCD32 recap | complete, shipped |
| treintje 1 x GVP SIMM socket change | complete, shipped |
| richv 1 x A3640 diagnosis and upgrade | complete, shipped |
| A10001986 1 x A3640 upgrade to Rev 3.2 | complete, shipped |
| gounderset 1 x A1200 1 x PIV recap | complete, shipped |
| local work 1 x A1200 recap and cleanup | complete, delivered |
| Juzz 2 x CD32 recap | complete, delivered |
| GregBR A4000D, A3640 recap, SIMM socket | complete, shipped |
| A10001986 A3640, recap, Rev3.2 update | complete, shipped |
| Bester B1240 060 upgrade, SIMM socket change + recap | complete shipped |
| Kunglao B1260 CPU upgrade | complete |